A 2015 analysis revealed that members who joined Vistage over the past five years grew their companies at three times the rate of average U.S. companies.Dun & Bradstreet Report, 2009-20014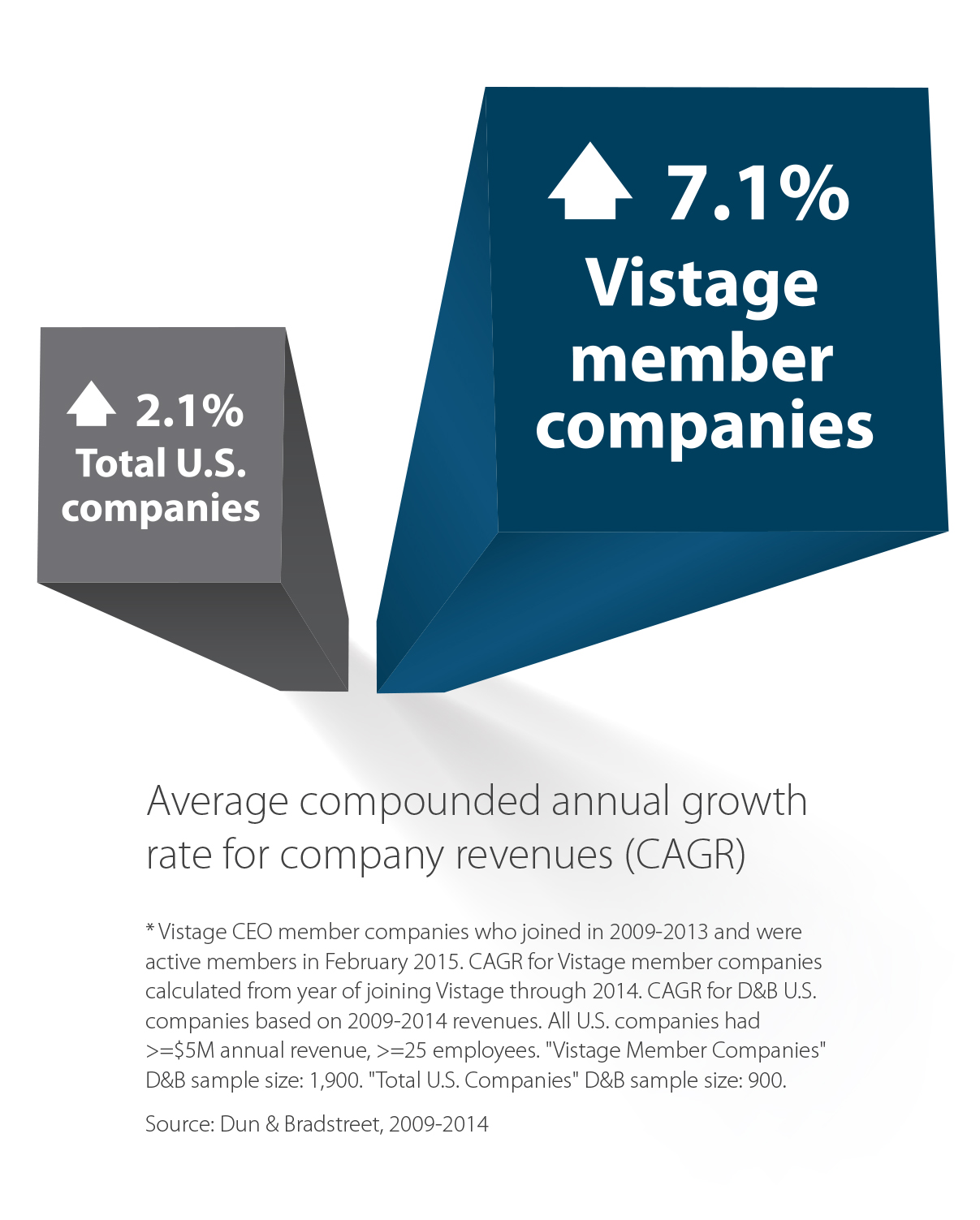 Turn to a trusted sounding board of
business peers for confidential advice,
accountability and results.
Since 1957, Vistage has brought together successful executives from a broad array of non-competing industries into exclusive, confidential peer advisory groups. Guided by your Chair – an experienced leader with a passion for mentoring CEOs – monthly meetings with your Vistage group are an opportunity to solve your most pressing business issues with colleagues who speak your language. Business leaders who understand the challenges you face and can help you strategize, innovate and move your business forward.
You'll benefit from private coaching sessions with your Vistage Chair, learn from the wisdom and experience of our expert speakers and connect online and in person with a worldwide network of more than 20,000 business leaders.
If you are a CEO, key executive or business owner, call 530.710.2609, email info@riverstonecoaching.com or go to vistage.com/MartinFlack.